Conference Venue: The Nest and P.A. Woodward At The University Of British Columbia
Student-run and student-managed, the Nest is the only building on campus designed specifically for student life. The Nest is 250,000 sq. ft of food options, drink options, study spaces, lounge spaces, clubs, events and more.
Address:
6133 University Blvd
Vancouver, Canada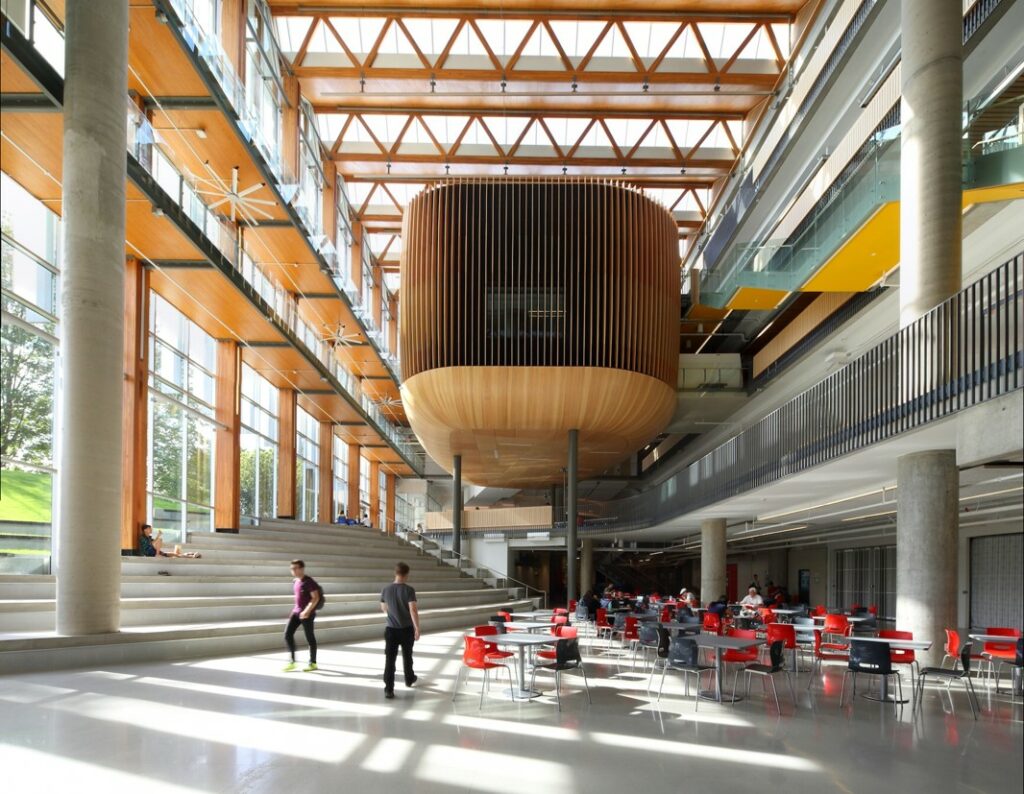 The Museum of Anthropology (MOA) focuses on the First Nations people of British Columbia. 
Built on unceded land of the Musqueam people and designed by Arthur Erickson, MOA harmonizes with its landscape, resonating with seasons and diverse cultural collections. 
The Nitobe Memorial Garden is a traditional Japanese stroll garden featuring an authentic tea house.
Considered one of the most authentic Japanese gardens outside of Japan, it commemorates Dr. Inazō Nitobe (1862-1933), and his goal to promote a better understanding of Japanese culture in the West.
Vancouver's natural history museum boasts over 500 exhibits showcasing species diversity.
The main attraction is the blue whale skeleton, the Earth's largest creature. Additionally, the museum offers 20,000 square feet of biological collections, featuring everything from insects to birds.  
Established in 1916 to research the native flora of British Columbia, the UBC Botanical Garden is Canada's oldest university botanic garden. Its mission has expanded to include education, research, conservation, community outreach, and the public display of temperate plants from around the world.
Nestled in the heart of UBC Botanical Garden, the Greenheart TreeWalk is a 310-meter-long walkway suspended from towering cedars, Douglas and grand firs. Reaching nearly 20 meters above the forest floor, it provides a bird's eye view of a Vancouver rainforest.